Testimonials from Some of our Customers
Ron,
This is the first snow of the year 12.8.2007. Thanks again for all of your help. We love the log siding.
Thanks Again
David and Kathy Krugh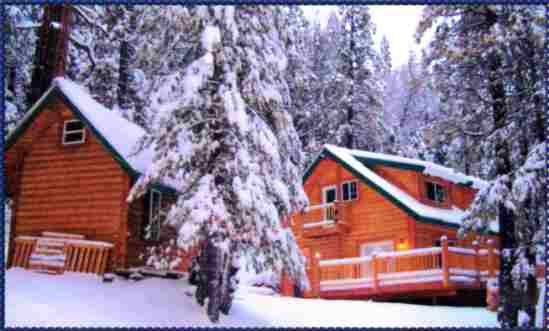 Ron,
I want to take a moment and thank you for the help and assistance you have provided during the course of our log home construction project. Over the months we have been engaged with the project you have been much more than than a source of the logs used in the structure. You were the first supplier I contacted and, after talking with several others, you were the last one standing. The price of your product was clearly better than the others we were considering.
But your value went well beyond the log transaction. I really appreciated your willingness to talk with us over the phone regarding the construction process. You helped us work through some of the choices we had to make as we progressed though the build phases. Your knowledge of the industry, which you openly shared, was most helpful in discussions with our builder as we problem-solved some of the technical issues that arose during the project. Over this time period you have become less a vendor and more a trusted friend.
Thanks again for all the help you have provided!
Mike Marker Troy, Montana
Wholesale Logs of America has all the products readily on hand to meet my project needs in a very timely manner. Their prices can not be matched nor their quality.
From my first contact until the final finish, WLOA way there every step of the way to help me with doing the project myself and to provide me contacts with contractors to do the installations and finishes for me. Their staff are experts in all manner of log products including the installation and finishing as well as upkeep. I can't see how any other company can compete after seeing for myself how involved WLOA wanted to help me with every stage of my home building project. WLOA is a blessing to me; guiding me in making decisions that I would need to live with for a very long time. The people at WLOA took time to discuss my project with me, but even more, they took the time to know who I am and help me discover what would truly make me happy with my final outcome in regards to my logs.
Everyone who visits my new home comment first on the quality of the logs and log products and want to know right away how I was able to achieve such a beautiful look. Thank you WLOA and especially Ron Conti. Without your help and sincere desire to make my dreams come true, I would never have been able to realize the home of my dreams.

Jerry Heitman